MADHYA PRADESH
Ujalavan flagged off, unnat jyoti programme initiated
Initiating the Unnat Jyoti programme, Sanjay Goel (IAS), Managing Director, Madhya Pradesh Madhya Kshetra Vidyut Vitran Nigam Limited flagged off the UJALA van in Bhopal on Saturday.
The van will travel across 404 villages in the state spreading awareness about energy efficiency, energy conservation and distributing the LED bulbs. The LED bulbs to be distributed in this period will have the logo of Gram Swaraj Abhiyan on the boxes.
The campaign will be implemented from April 14 to May 5, 2018 in 16000 villages across India.
As part of this initiative, 16,000 Indian villages with a significantly large number of low income households will be able to buy LED bulbs for a special price of Rs 50 under the Unnat Jyoti By Affordable LEDs for All (UJALA) programme. The LED bulbs will equip homes with energy-efficient, cost-effective lighting, and higher lumen output than conventional incandescent bulbs.
Launched by the Prime Minister, UJALA programme promotes energy conservation by increasing the use of energy-efficient LED lighting at residential level.
Implementing the UJALA programme, Energy Efficiency Services Limited (EESL), a Super ESCO under the administrative control of Ministry of Power, Government of India, has distributed superior quality LED bulbs to domestic consumers, enabling them to achieve energy saving of up to 90 percent, in comparison to incandescent bulbs.
The scheme has been readily adopted by all the states with the distribution of over 29 crore LED bulbs, reducing annual household electricity bills by about 15 percent, saving consumers over Rs. 16 billion every year. Consumers have saved money, improved their quality of life, and contributed to India's economic growth and prosperity.
INTERNATIONAL
·        Index of Economic Freedom 2018: India Ranks 130th, Hong Kong Tops
India jumped 13 places in the last one year to a 130th spot in the latest annual Index of Economic Freedom released by a top American think-tank the Heritage Foundation.
As per the latest Index of Economic Freedom, China has jumped one spot to 110th and Pakistan is now at 131 positions.
Economic freedom is the fundamental right of every human to control his or her own labor and property.
The top 5 countries on the list are-

Hong Kong

2. Singapore

3. New Zealand

4. Switzerland

5. Australia.
NATIONAL
·        Indian Consortium And Saudi Aramco Sign MoU For Refinery In Maharashtra
An Indian consortium consisting of IOCL, BPCL and HPCL signed a MoU with Saudi Aramcoon the sidelines of the16 International Energy Forum Ministerial.
According to the Minister for Petroleum and Natural Gas, Dharmendra Pradhan, the project cost is estimated at around Rs3 lakh crore ($44 billion).
The refinery will be capable of processing 1.2 million barrels of crude oil per day (60 million tonnes per annum).
The plan is to finish the project by 2025.
·        Union Home Minister launches e-FRRO scheme
The Union Home Minister Shri Rajnath Singh launched the web-based application 'e-FRRO' (e-Foreigners Regional Registration Office).
He said the e-FRRO scheme is aimed at building a centralized, transparent online platform for the foreigners to avail visa related services and to provide Faceless, Cashless and Paperless services to the foreigners with user friendly experience.
Pipes to replace canal system for irrigation: Govt
In order to cut delays and reduce cost in laying canal for irrigation, the government has, in principle, decided to use pipes of different diameters for water conveyance in place of canal.
"Alternate technology is the need of the hour for mega water conveyance systems in the country"
Madhya Pradesh and Maharashtra have already started using pipes for water conveyance. As opposed to canal systems, piped conveyance of water does not require land acquisition and forest\environment clearance. The problems of contamination of water and loss due to evaporation can also be tackled by using pipes.
Noting these advantages, Indian participants at the workshop did not rule out the possibility of using pipes in future while taking up inter-linking of river projects and setting up the connected irrigation network. The workshop was meant for discussing the availability of best technology in the world for efficient water transfer. Many countries including the USA, China, Brazil, Italy, South Africa and Germany are already using pipes for large-scale transfer of water from one region to other.
Highlighting the benefits of large diameter pipes for water conveyance, Union water resources secretary, UP Singh, said that many canals in the country were being constructed for many years and were still not complete.
·        65th National Film Awards for 2017 announced
The 65th National Film Awards 2017 were announced by the Chairpersons of the juries on Feature Films, Best Writing on Cinema and members of Dadasaheb Phalke Award and Non-Feature films.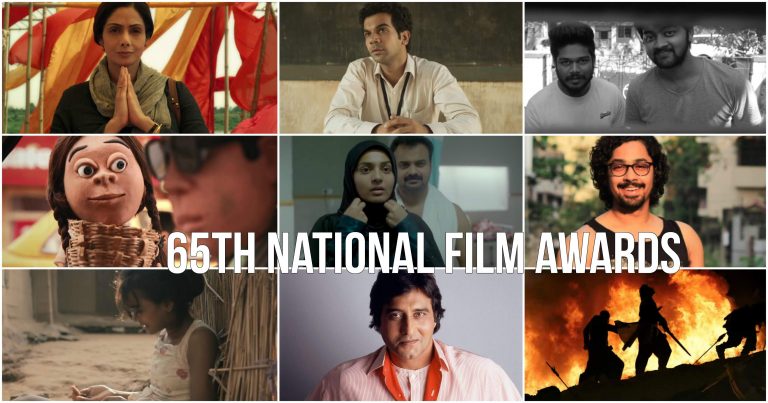 Veteran Hindi film actor Shri Vinod Khanna was awarded the Dadasaheb Phalke Award for his contribution to Indian Cinema.
Some of the other prominent winners in various categories for this year National Film Awards included Assamese movie 'Village Rockstars' in Best Feature Film category and 'Baahubali – The Conclusion' in the Best Popular Film providing Wholesome Entertainment category.
Indira Gandhi Award For Best Debut Film Of A Director was given to the Jasari language movie 'Sinjar' directed by Pampally.
Marathi Movie 'Dhappa' was awarded the Nargis Dutt Award For Best Feature Film On National Integration.
·        CWG 2018: Anish Bhanwala Becomes India's Youngest CWG Gold Medalist
Fifteen-year-old shooterAnish Bhanwala became India's youngest gold medalist at the Commonwealth Games, winning the men's 25m Rapid Fire Pistol Finals with a record score at Gold Coast, Australia.
India's Neeraj Kumar stood fifth at the event. Anish, who is participating in his first Commonwealth Games, won gold at the ISSF Junior World Cup in Sydney 2017.
MPPCS  Notes brings Prelims and Mains programs for MPPCS  Prelims and MPPCS  Mains Exam preparation. Various Programs initiated by MPPCS  Notes are as follows:-
For any doubt, Just leave us a Chat or 
Fill us a querry
––