MADHYA PRADESH
India and World Bank Signs Agreement to Improve Rural Road Network in MP
The Government of India, the Government of Madhya Pradesh and the World Bank have signed a $210 million loan agreement for the Madhya Pradesh Rural Connectivity Project.
The Project is expected to improve the durability, resilience and safety of the gravel surfaced rural roads and enhance the capacity of the state to manage its rural roads network.
The Project will cover 10,510 km stretch of rural roads in Madhya Pradesh that fall under the Chief Minister's Gram Sadak Yojana (CMGSY) program.
Of this 10,000 km will be upgraded from existing gravel to bituminous surface roads, while 510 km of new roads will be built to the same bituminous surface standard.
INTERNATIONAL
·        Iran Bans Banks from Using Cryptocurrencies
Iran banned the use of bitcoin and other cryptocurrencies by its banks and financial institutions.
As per the central bank of Iran, the ban was necessary since all cryptocurrencies have the capacity to be turned into a means for money-laundering and financing terrorism and in general can be turned into a means for transferring criminals' money.
·        US plans to end work permits for spouses of H-1B visa holders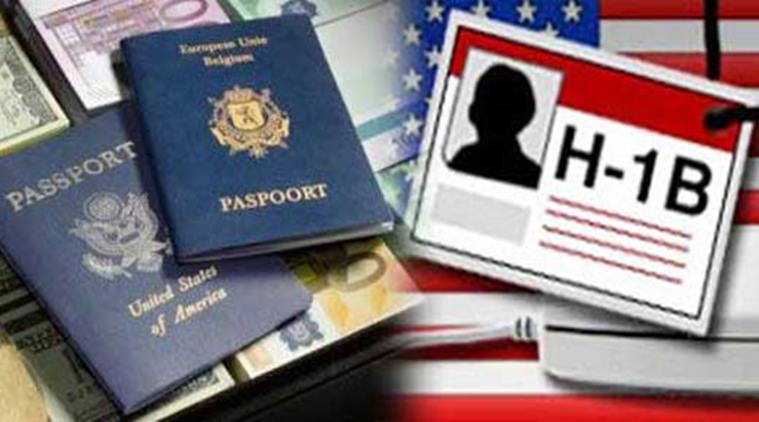 The Trump administration is planning to propose to end giving work permits to the spouses of H1-B visa holders to work legally in the US, a top federal agency official has told lawmakers, a move that could have a devastating impact on tens of thousands of Indians.
H-4 is issued to the spouse of H-1B visa holders, a significantly large number of whom are high-skilled professionals from India. They had obtained work permits under a special order issued by the previous Obama administration. Indian-Americans were a major beneficiary of this provision. More than 100,000 H-4 visa holders have been beneficiary of this rule.
NATIONAL
PM launches Rashtriya Gram Swaraj Abhiyan
Prime Minister Narendra Modi launched the Rashtriya Gram Swaraj Abhiyan, at a public meeting, in Mandla in Madhya Pradesh.
He unveiled a Road Map for overall development of tribals during the next five years.
He laid the foundation stone of an LPG bottling plant of Indian Oil Corporation at Maneri, Mandla District. He also launched a Local Government Directory.
The Prime Minister felicitated the Sarpanches of villages which have achieved 100 percent smokeless kitchens, 100 percent vaccination under Mission Indradhanush, and 100 percent electrification under Saubhagya Scheme.
Rajnath Singh chairs third meeting of Island Development Agency
The Union Home Minister, Shri Rajnath Singh, chaired the third meeting of the Island Development Agency (IDA) In Delhi.
The Island Development Agency reviewed the progress made towards preparation of Development Plans for identified Islands (four in A&N Islands i.e. Smith, Ross, Long, Avis and five in Lakshadweep i.e. Minicoy, Bangaram, Thinnakara, Cheriyam, Suheli).
For these Islands, Final Site Suitability Reports have been prepared, Carrying Capacity determined and Environmental zoning carried out to ensure sustainable development.
·                Use MGNREGA funds for water conservation: Modi
Prime Minister Narendra Modi suggested funds provided under the Mahatma Gandhi National Rural Employment Guarantee Act scheme be used on water conservation work for three summer months to curb water shortages in villages and boost farm activities.
He also said human power available in rural areas could be harnessed to realise Mahatma Gandhi's dream of a village-centric model of development.
Modi urged panchayat representatives to spend funds provided under the rural job scheme, the MGNREGA, only on work related to water conservation during the months of April, May and June.
Modi said people living in rural areas should focus on "Jan Dhan, Van Dhan and Gou Dhan" (human resources, forest wealth and bounty of cows) to develop villages.
·        New system to measure air quality
India is tying up with the United States and Finland to develop a pollution-forecast system that will help anticipate particulate matter (PM) levels at least two days in advance and at a greater resolution than what is possible now. The Ministry of Earth Sciences (MoES) will be coordinating this exercise and the plan is to have a system in place by winter
Currently, the System of Air Quality and Weather Forecasting and Research (SAFAR), run out of the Indian Institute of Tropical Meteorology, Pune, serves as the apex forecaster of pollution trends in Delhi, Mumbai, Pune and Ahmedabad. It generates a likely air quality profile, a day in advance, for these cities. IITM is an organisation under the MoES.
The new system, to be jointly developed with expertise from the Finnish Meteorological Institute and the U.S.' National Oceanic and Atmospheric Administration, will use a different modelling approach as well as computational techniques from that employed in the SAFAR model.
This refers to the partially-burnt straw and chaff from fields in Uttar Pradesh and Haryana, when farmers are preparing their fields for the sowing season.
Last week, the Union Environment Ministry released a draft of the National Clean Air Programme (NCAP) that aims to improve air quality monitoring in India by increasing the number of pollution monitoring stations and, incorporating it into a pollution forecast system.
MPPCS  Notes brings Prelims and Mains programs for MPPCS  Prelims and MPPCS  Mains Exam preparation. Various Programs initiated by MPPCS  Notes are as follows:-
For any doubt, Just leave us a Chat or 
Fill us a querry
––