Natural & Power Resources of Madhya Pradesh
Mineral resources
Minerals in Madhya Pradesh occur in abundance in its several districts. The state of Madhya is said to have a favourable geotectonic setting that accommodates every episode of mineralisation the earth has experienced. It includes the occurrences of almost all varieties of minerals required as industrial input in the growing economy. 16 major minerals are considered of specific importance as they contribute significantly in development of economy of the state. These include the Limestone, Bauxite, Coal, Manganese ore, Diamond, Base metals, Dolomite, Rock Phosphate and Granite. Others include Marble, Flagstone, Slate, Calcite, Quartz and Silica sand, Molybdenum and Fire clay.
Madhya Pradesh is the only diamond producing State in the country and is the leading producer of copper conc., pyrophyllite, manganese ore, diaspore and clay (others). The State hosts the country's 90% diamond, 63% diaspore, 61% laterite, 56% pyrophyllite, 41% molybdenum, 29% dolomite, 17% each of rock phosphate & fireclay resources.
Important mineral occurrences in the State are: bauxite in Balaghat, Guna, Jabalpur, Katni, Mandla, Rewa, Satna, Shahdol Shivpuri, Sidhi & Vidisa districts; calcite in Barwani, Jhabua, Khandwa & Khargone districts; china clay in Betul, Chhatarpur, Chhindwara, Gwalior, Hoshangabad, Jabalpur, Khargone, Narsinghpur, Raisen, Satna, Shahdol & Sidhi districts; copper in Balaghat, Betul & Jabalpur districts; coal in Betul, Shahdol & Sidhi districts; diamond in Panna district; diaspore & pyrophyllite is found in Chhatarpur, Shivpuri & Tikamgarh districts.
Dolomite is found in Balaghat, Chhindwara, Damoh, Dewas, Harda, Hoshangabad, Jabalpur, Jhabua, Katni, Mandla, Narsinghpur, Sagar and Seoni districts; fireclay in Betul, Chhindwara, Jabalpur, Katni, Narsinghpur, Panna, Sagar, Shahdol & Sidhi districts; iron ore (hematite) in Betul, Gwalior, Jabalpur & Katni districts; limestone in Balaghat, Chhindwara, Damoh, Dhar, Hoshangabad, Jabalpur, Jhabua, Khargone, Katni, Mandsaur, Morena, Narsinghpur, Neemach, Rewa, Sagar, Satna, Sehore, Shahdol & Sidhi districts and manganese ore is found in Balaghat and Jhabua districts.
Ochre(a family of earth pigments) is found in in Dhar, Gwalior, Jabalpur, Katni, Mandla, Rewa, Satna, Shahdol & Umaria districts; pyrophyllite in Chhatarpur, Sagar, Shivpuri & Tikamgarh districts; quartz/silica sand in Balaghat, Dewas, Dhar, Jabalpur, Khandwa, Khargone, Morena, Rewa & Shahdol districts; talc/steatite/soapstone in Dhar, Jabalpur, Jhabua, Katni, Narsinghpur & Sagar district and vermiculite is found  in Jhabua district.
Other minerals that occur in the State are: barytes in Dewas, Dhar, Shivpuri, Sidhi & Tikamgarh districts; calcareous shales (used in slate pencil) in Mandsaur district; felspar in Jabalpur & Shahdol districts; fuller's earth in Mandla district; gold in Jabalpur and Sidhi districts; granite in Betul, Chhatarpur, Chhindwara, Datia, Jhabua, Panna, Seoni & Shivpuri districts; graphite in Betul & Sidhi districts; gypsum in Shahdol district; lead-zinc in Betul district; molybdenum in Balaghat district; potash in Panna district; quartzite in Sehore district; rock phosphate in Chhatarpur, Jhabua & Sagar districts; and sillimanite in Sidhi district.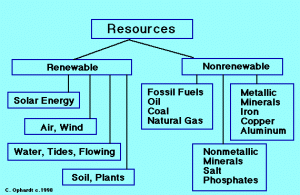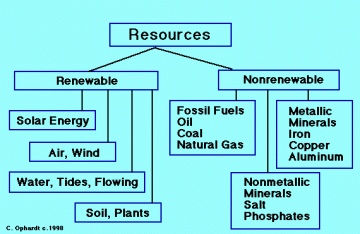 Power resources in Madhya Pradesh
Conventional energy resources
Energy resources in Madhya Pradesh have two major types, first conventional resources and second non-conventional resources. Conventional energy resources in Madhya Pradesh include Indian coal, petroleum, natural gas, atomic mineral, and hydropower. Except hydropower, all the other conventional resources are non-renewable. In Madhya Pradesh, coal is one of the main sources of energy. Non-conventional sources of energy include solar energy, wind energy, biogas, biomass energy, tidal energy, geo-thermal energy, etc. All these are renewable energy resources. Energy production in Madhya Pradesh has started from the year 1905. The main energy sources in the state are thermal power, hydropower, wind and solar energy.
Thermal power is the main source of energy in the state. The main thermal power plants are located in the main coal producing areas. The main thermal power plants of Madhya Pradesh are Amarkantak Thermal Power Plant, Satpura Thermal Power Plant, Chandani Thermal Power Centre, Jabalpur Thermal Power Plant, Sanjay GandhiThermal Power Plant and Pench River Thermal Power plant. Satpura Thermal Power Plant is located in Pather kheda coal area near Itarsi in Betul district, which is in the north slope of Satpura ranges. The construction in the plant was started in 1962 and completed in 1967. With the establishment of the plant, the production was started in the same year. It is joint venture of Rajasthan and Madhya Pradesh government.
Hydropower is one of the most important renewable energy resources used in Madhya Pradesh. Along with declining natural resources due to excessive utilisation the importance of hydropower is remarkable. In Madhya Pradesh, there are ideal situations for constructing dam projects, particularly in the western part where many perennial rivers originate and flow.
The hydropower capacity of the state is 665 MW presently. Some of the main hydropower projects are Gandhi Sagar Hydropower Centre, Rana Pratap Sagar Hydropower Centre, Kota or Jawahar Sagar Hydropower Centre, Bergee Project and Ban Sagar Hydropower Centre. The degenerating trends of traditional energy resources due to excessive utilisation and limited availability pose severe threat for the future development of the area or region. The non-traditional resources are eco-friendly resources and they have much more capacity then to the traditional one. The non-conventional sources of energy are solar energy, wind energy, biogas, biomass, etc. Madhya Pradesh also has the ideal conditions for the development solar energy generation. Wind energy is another popular energy resource and the first wind energy plant is located at Dewas District.
Non-conventional energy in Madhya Pradesh
Renewable energy is high on India's development agenda. The National Solar Mission is one of the eight elements of the National Action Plan on Climate Change, and has set an ambitious target of providing 20 GW of grid-connected solar power by 2022.
Madhya Pradesh has a rich natural resource base with enormous possibilities for renewable energy generation. In particular, the topographic and climatic conditions of the State favour the development of wind and solar energy, but small hydroelectric and biomass initiatives are also likely to be important. At present, renewable energy sources make up only 2.95% of the total installed capacity of the State.
The Madhya Pradesh State Government is already actively promoting the development of renewable energy. It provides favourable investment conditions through concessional rates for land and commercial tax, capital subsidies, and exemptions from entry tax and electricity duty. Realising the potential of renewable energy in Madhya Pradesh, the State Government has implemented policies for solar, biomass and wind energy and has taken steps to promote renewable energy and to attract investment.
The International Panel on Climate Change's Special Report on Renewable Energy Sources, published in 2011, notes that "government policies play a crucial role in accelerating the deployment of renewable technologies. Under most conditions, increasing the share of renewable energy in the energy mix will require policies to stimulate changes in the energy system". Under the SAPCC, the Government of Madhya Pradesh will reinforce its existing policy initiatives by:
Ensuring that draft policies for promoting investment in solar, wind and biomass energy are implemented and that RPO targets are met.
Building stakeholder capacity on generating, handling and maintaining renewable energy, and on the CDM.
Promoting research into new technologies for renewable energy, particularly when they show declining cost trends.
Promoting the inclusion of biogas and solar energy applications in panchayat annual plans.
Promoting renewable alternatives to fuelwood in forest villages.
MPPCS  Notes brings Prelims and Mains programs for MPPCS  Prelims and MPPCS  Mains Exam preparation. Various Programs initiated by MPPCS  Notes are as follows:-
For any doubt, Just leave us a Chat or 
Fill us a querry
––