MADHYA PRADESH
In Madhya Pradesh, marry a widow, get Rs 2 Lakh
Marry a widow and get Rs 2 lakh. That's the Madhya Pradesh social justice department's brainwave to promote widow remarriage. The catch is that the bride must be aged below 45 years.
The government said it was the first such initiative in the country, adding that it expected 1,000 widow marriages every year once the scheme kicked in. There are no figures for how many widow marriages happen now.
The MP government is set- ting aside Rs 20 crore a year for the scheme to begin with. As per the draft, anyone willing to marry a widow aged between 18 and 45 years will get Rs 2 lakh.
To ensure that the scheme isn't misused, there are some conditions — the most important being that it should be the man's first marriage. Second, the couple has to get the marriage registered in the district collectorate, and proof issued by gram panchayats and local bodies will not be accepted.
INTERNATIONAL
FIFA suspends Pakistan from international football
Pakistan has been suspended from international football because of what global soccer body FIFA described as undue third-party interference in the country's football federation (PFF).
FIFA said in a statement that the suspension would prevent Pakistani teams, including the national side, from playing in international competition and the PFF from benefiting from FIFA development and training programmes.
·       Indian football team qualifies for 2019 AFC Asian Cup
Indian football team registered a commanding win over Macau by 4-1 in AFC Asian Cup qualifying match at the Sree Kanteerava Stadium in Bengaluru.
India after winning this match has also qualified for the 2019 AFC Asian Cup which is going to be held in the UAE.
India played and lost the match in the tournament was in 2011 while their only appearance before that was way back in 1984. In the 2011 edition that was held in Doha, India.
NATIONAL 
·       India is second largest market for pharma: LinkedIn Report
The 13.7 percent contribution to the global pharmaceuticals and biotechnology workforce India has emerged as the second largest market for the industry, a report by professional networking giant LinkedIn has revealed.
The report, detailed in the newly released e-book "The Indian Pharma and Biotech Industry", showed that while New Delhi, Kolkata, and Chandigarh are thriving grounds for talent in this sector in India, talent migration is highest to the US. Talent migrating to other countries mainly comprises of researchers, scientists, quality assurance professionals, statistics programmers and data analysts.
Cabinet approves SANKALP & STRIVE Schemes to boost Skill India Mission
The Cabinet Committee on Economic Affairs chaired by the Prime Minister Shri Narendra Modi, has approved two new World Bank supported schemes of Rs. 6,655 crore – Skills Acquisition and Knowledge Awareness for Livelihood Promotion (SANKALP) and Skill Strengthening for Industrial Value Enhancement (STRIVE).
SANKALP is Rs 4,455 crore Centrally sponsored scheme including Rs. 3,300 crore loan support from World Bank whereas STRIVE is a Rs. 2,200 crore – central sector scheme, with half of the scheme outlay as World bank loan assistance.
SANKALP and STRIVE are outcome focused schemes marking shift in government's implementation strategy in vocational education and training from inputs to results.
SBI to set up country's largest innovation centre at Mumbai
The nation's largest lender State Bank of India is creating a 15,000-sqft innovation centre in Navi Mumbai investing around Rs 100 crore.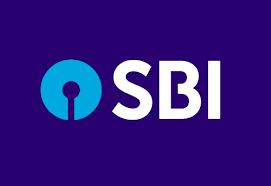 The centre, to be built at its Global IT Centre in Belapur in Navi Mumbai, will be the largest innovation centre by any financial services company in the country.
The innovation centre is part of a Rs 200-crore allocation that the bank has earmarked for innovation last year.
Anupam Kher appointed as Chairman FTII
Shri Anupam Kher, veteran cine star, has been appointed as Chairman of Film and Television Institute of India (FTII), Pune.  Shri Kher succeeds Shri Gajendra Chauhan.
Shri Kher who has appeared in over 500 films is a recipient of the Padma Shri in 2004 and the Padma Bhushan in 2016 for his contribution in the field of cinema and arts.
Gk bit – FTII
FTII is an autonomous body under the Ministry of Information and Broadcasting and is regarded as a center of excellence across the world.
Films made by FTII's students have enjoyed excellent receptions in festivals in India and abroad and have won National and International awards.
MPPCS  Notes brings Prelims and Mains programs for MPPCS  Prelims and MPPCS  Mains Exam preparation. Various Programs initiated by MPPCS  Notes are as follows:-
For any doubt, Just leave us a Chat or 
Fill us a querry
––