Kabir
Scholars differ about Kabir's parentage, his family, the place of his birth, the time and place of his death etc. Instead of concentrating on various beliefs about Kabir's life, the scholar deems it appropriate to side with the beliefs that are widely accepted. Scholars agree with the fact that Kabir belonged to the time of Sikandar Lodi and was a disciple of Swami Ramanand. Apropos this fact, most scholars believe that Kabir was born in 1455 and died in 1575.
At a very early stage, Kabir seems to have realised the fact that any kind of tenets, dogmas, precepts, principles and cult are counterproductive as far as true devotion is concerned as all these things breed dogmatism and fanaticism, which ultimately do not allow humankind to see the truth as it is. That is why, probably, many of his poems appear to urge to discard creeds and beliefs that embrace without any rational thinking.
Besides, Kabir appears to talk of the God that does not live at a holy shrine or a temple but within man. However, Kabir seems to say that ironically that is why people cannot notice God and oblivious of their real self they keep thronging at Kashi and Kaba:
How funny!
In the midst of water,
A fish thirsts for water,
The thing lies at home,
But searching for it,
In the woods, they roam.
Without self knowledge,
The world is false,
Be it Mathura or Kashi.
Here, Kabir seems to believe that as a fish lives in water and is surrounded by water, human beings live in God and are surrounded by God but they are still away from God because in vain they seek Him outside.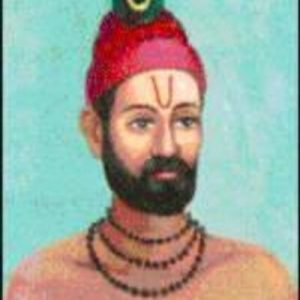 Kabir's devotion looks to be not a blind devotion born of an impulse. Rather it seems to be an application of his belief in logic and evidence. The researcher holds that Kabir scoffs at the prevalent ritual of chanting God's name on beads, despite the fact that in Hindu and Muslim religions chanting God's name is believed to liberate one from suffering of this life.
This kind of egalitarianism, seems to be a need of the time when Kabir lived, as society was presumably divided into various strata of hierarchy and those belonging to the lower strata were believed to bear the brunt of inhumane discrimination, ostracism and untouchability. Thus, Kabir might have opposed differentiation made on the basis of castes not because he is a social reformer but because he is a rationalist in his thinking and a humanist at heart.
Kabir seems to believe that a person has to be careful of what he speaks and ensure that his words do not hurt anybody. It is observed that though means of communication have increased, communication between two people has decreased because people unnecessarily indulge in grumbling about and criticising others. Consequently nobody is ready to listen. If a person speaks words imbued with love, other people will love to hear him. On the other hand, if he keeps bitching about others, he will alienate a lot of people and lose his friends. As a result, a person will be left alone and the loneliness will tear him asunder. Thus, being polite in our speech is very much essential for social solidarity.

MPPCS  Notes brings Prelims and Mains programs for MPPCS  Prelims and MPPCS  Mains Exam preparation. Various Programs initiated by MPPCS  Notes are as follows:-
For any doubt, Just leave us a Chat or 
Fill us a querry
––