MADHYA PRADESH
Khalwa scheme will irrigate 90,000 ha of farms: CM
Chief Minister Shivraj Singh Chouhan told a convention of unorganised labourers and tendu leaf collectors held at Khedigram of Khandwa district that the Khalwa lift irrigation scheme costing Rs 1,700 crore has been approved.
Besides, Chouhan inaugurated Tuar Dal distribution scheme at the rate of Rs 10 per kg in Sheopur and Khalwa block during the convention. He also distributed packet of pulse among the beneficiaries of the scheme.
Chouhan also dedicated and laid foundation of development and construction works costing Rs 200 crore at Khandwa and Burhanpur districts.
Chouhan has informed in the convention that a special programme will be organized to implement Mukhya Mantri Jan-Kalyan (Sambal) Yojana in all the blocks of the state on June 13.
Benefits under the various schemes will be distributed among the registered beneficiaries from April 1 to May 31 in the programme. Elaborating on the scheme, Chouhan urged the public representatives to attend the programme and cooperate to get the maximum number of eligible beneficiaries avail benefits of the schemes.
INTERNATIONAL
India improves its childhood index global ranking
India has been placed at 113th position in the list of 175 countries in "End of Childhood Index 2018" indexed by global child rights group, Save the Children.
The overall score of India in 2018 rose by 14 points from 754 in 2017 to 768 on a scale of 1000.
Singapore and Slovenia are placed at the top sharing the first place in the index and Niger figures at the end of the list at 175.
India and World Bank signs $500 Million Financing for Pradhan Mantri Gram Sadak Yojana
The Government of India and the World Bank signed a $500 million loan agreement to provide additional financing for the Pradhan Mantri Gram Sadak Yojana (PMGSY) Rural Roads Project, implemented by Ministry of Rural Development, Govt. of India, which will build 7,000 km of climate resilient roads, out of which 3,500 km will be constructed using green technologies.
The World Bank has supported PMGSY since its inception in 2004.
So far it has invested over $1.8 billion in loans and credits mostly in the economically weaker and hill states across North India – Bihar, Himachal Pradesh, Jharkhand, Meghalaya, Rajasthan, Uttarakhand, and Uttar Pradesh.
It has built and improved about 35,000 km of rural roads and benefited about eight million people with access to all-weather roads.
NATIONAL
·        Indian Economy Grows 7.7% In 4th Quarter: Central Statistics Data
The Indian economy grew 7%in the fourth quarter of 2017-18.
The GDP had expanded 5.6%, 6.3%, and 7%, in the first three quarters of 2017-18, according to the data released by Central Statistics Office.
As per the Data, robust performance in manufacturing, construction and service sectors, as well as good farm output, contributed to the overall growth.
The previous high GDP growth of 8.1% was recorded in the first quarter of 2016-17.
·        Indian Oil Most Profitable PSU for second Straight Year
Indian Oil Corporationemerged as India's most profitable state-owned company for the second consecutive year.
Indian Oil posted a record profit of Rs21,346 crore in 2017-18, followed by ONGC, whose profit stood at Rs19,945 crore.
Mukesh Ambani-led Reliance Industries is the most profitable company for the third straight year, posting highest ever profit of Rs36,075 crore.
Government introduces new scheme 'Seva Bhoj Yojna'
The Ministry of Culture, Government of India has introduced a new scheme namely 'Seva Bhoj Yojna' with a total outlay of Rs. 325.00 Crores for Financial Years 2018-19 and 2019-20.
The scheme envisages to reimburse the Central Government share of Central Goods and Services Tax (CGST) and Integrated Goods and Service Tax (IGST) on purchase of raw items such as ghee, edible oil, atta/maida/rava/flour , rice pulses, sugar, burra/jiggery etc which go into preparation of food/Prasad/langar/bhandara offered free of cost by religious institutions.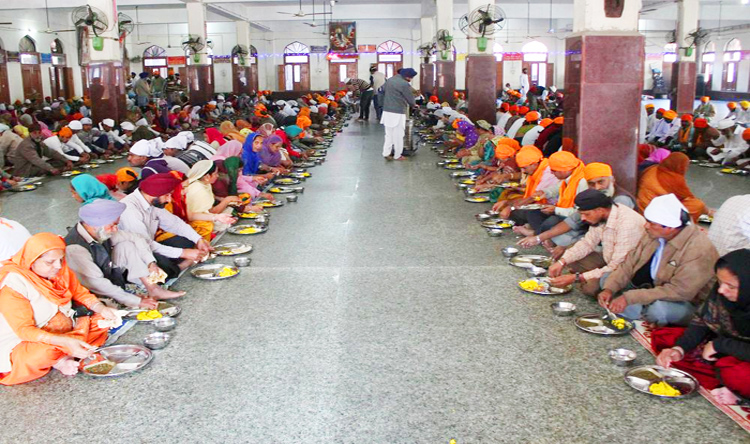 The objective of the scheme is to lessen the financial burden of such Charitable Religious Institutions who provide Food/Prasad/Langar (Community Kitchen)/Bhandara free of cost without any discrimination to Public/Devotees.
ð   In 15 months time, Survey of India, the country's principal mapping agency, will map the entire stretch of the Ganga using geographic information system (GIS) technology and provide high-resolution maps to the government.
ð  It will help river cleaning authorities in getting minute details of sewage and effluent discharge outlets and identify pollution hot-spots up to 10 km on both sides of the river.
ð  Since the project will map sewage outlets and other discharges from all units (industrial, commercial and others) from the source to the public drainage network, it will help in monitoring of polluting sources and quicken the process of taking appropriate action.
·        HRD Ministry notifies 75 National Resource Centres
ð  The Ministry of Human Resource Development has launched a major and unique initiative of online professional development of 1.5 million higher education faculty using the MOOCs (Massive online open course) platform SWAYAM.
ð  In the first phase, 75 discipline-specific National Resource Centres have been identified which are tasked to prepare online training material with focus on latest developments in the discipline, new & emerging trends, pedagogical improvements and methodologies for transacting revised curriculum.
ð  Under this initiative, all in-service teachers, irrespective of their subject and seniority will have an enabling opportunity to keep abreast of the latest developments in their disciplines through the technology based online refresher course.
MPPCS  Notes brings Prelims and Mains programs for MPPCS  Prelims and MPPCS  Mains Exam preparation. Various Programs initiated by MPPCS  Notes are as follows:-
For any doubt, Just leave us a Chat or 
Fill us a querry
––