MADHYA PRADESH
Mp will be model state for van dhan scheme
Madhya Pradesh will be developed as a model State for Van Dhan Scheme," said Managing Director of TRIFED, Pravir Krishna.
While talking about the Van Dhan Scheme, Krishna said that the scheme was launched in Bijapur on April 14. Now the scheme will get into another phase where a proper development of tribals is planned.
Krishna informed that first the project will be worked upon in Madhya Pradesh and Chhattisgarh and then it will be established in other 27 States of the country. "The major motive is to increase the income of tribals by enhancing them in other skills as well," said Krishna.
Around 30 self help groups of 10 members will be formed in different districts. National Schedule Tribe Finance Development Corporation (NSTFDC) will provide them a working capital of Rs 1 lakh, machinery worth Rs 1.5 lakh will be provided from TRIFED for them to work.
INTERNATIONAL
President Kovind becomes first President to visit Siachen in 14 years
The President of India, Shri Ram Nath Kovind, visited Siachen Base Camp on May 10, 2018 and addressed the soldiers posted there.
He also visited the Kumar Post. President Kovind is the second President of India to visit Siachen.
The previous visit was undertaken by President A.P.J. Abdul Kalam in April 2004.
This makes President Kovind the first President to travel to Siachen in 14 years.
·         Malaysia Gets Oldest Prime Minister in The World
Mahathir Mohamad has been sworn in as prime minister of Malaysia again after a shock election victory, 15 years after he stood down.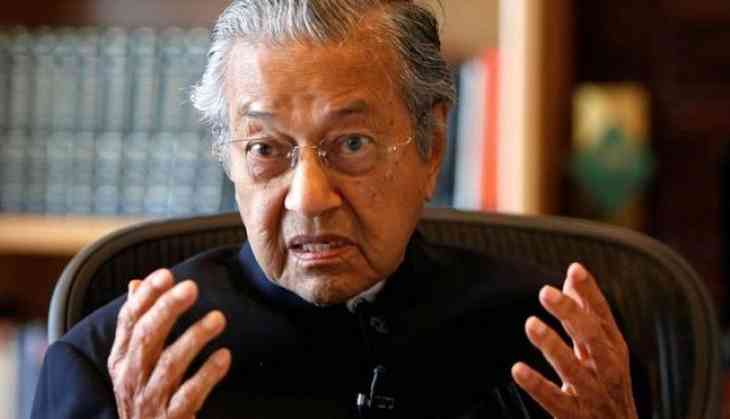 The former strongman who governed for more than two decades has become, at 92, the world's oldest elected leader.
He came out of retirement and defected to the opposition to take on and beat former protege Najib Razak.
·        China Launched Gaofen-5 To Monitor Air Pollution
Chinasuccessfully launched a hyperspectral imaging satellite 'Gaofen-5' for comprehensive observation of the atmosphere, including air pollution which is one of the country's major problems.
The Gaofen-5 satellite was launched off the back of a Long March 4C rocket from the Taiyuan Satellite Launch Center.
It was the 274th flight mission by a Long March carrier rocket. It has a designed life of eight years. Gaofen-5 is the first China-developed satellite that can monitor air pollution. It can dynamically reflect the state of air pollution in China through the monitoring of air pollutants, greenhouse gases, and aerosols.
The Gaofen project began in 2010.
·         Around 7.6 million babies are not breastfed each year: UNICEF
The United Nations International Children's Emergency Fund (UNICEF) released a report titled 'Breastfeeding: A Mother's Gift, for Every Child', claiming that over 7.6 million babies are not breastfed each year.
Despite the fact that breastmilk saves lives, protects babies and mothers against deadly diseases and leads to better intellectual and educational outcomes, 21 percent of babies are never breastfed in high-income countries and in low-and-middle-income countries, the rate is 4 percent.
The report was launched just before the Mother's Day that will be held on May 13, 2018.
Babies are much more likely to be breastfed at least once in low- and-middle-income countries like Bhutan (99 percent), Madagascar (99 percent) and Peru (99 percent) than those born in Ireland (55 percent) the United States (74 percent) or Spain (77 percent).
NATIONAL
·        Indian Tea Industry Records Highest Ever Production, Export in FY18
Indian tea industry recorded the highest ever production as well as exports in FY18.
The total tea production was 1325.05 million kgs, an increase of 74.56 million kgs as compared to 2016-17.
In percentage terms, the increase is around 6%.
Similarly, the total quantity of tea exported during the financial year 2017-18 stood at 256.57 million kgs, while the foreign exchange realized from exports of Indian tea was $ 785.92 million.
The number of tea exports increased by 12.71% to 28.94 million kgs during 2017-18.
The growth in exports was majorly driven by the following countries: Egypt (increased by 7.49 million kgs), Iran (increased by 6.95 million kgs), Pakistan (increased by 4.96 million kgs), China (increased by 2.91 million kgs) and Russia (increased by 2.89 million kgs).
·        Union Government approves green license plates for private electric vehicles
The Ministry of Road Transport and Highways (MoRTH)approved the green license plates bearing numbers in white fonts for private e – vehicles and yellow vehicles in India.
The purpose behind distinctive green number plates is easy identification for vehicles in parking, free entry in congested zones besides other proposed benefits like a concessional troll.
New monetary limits for public sector banks to report frauds to CBI
The monetary threshold for public sector banks to report frauds to different departments of the CBI for a probe has been revised, according to the Central Vigilance Commission (CVC).
Frauds of minimum Rs 3 crore to Rs 25 crore, up from Rs 15 crore, have to be reported to either the CBI's Anti-Corruption Branch (in case staff involvement is prima facie evident) or to the Economic Offences Wing (if employees involvement is prima facie not evident) respectively.
Cases of frauds involving more than Rs 25 crore and up to Rs 50 crore should be given to the CBI's Banking Security and Fraud Cell (BSFC).
The cases of more than Rs 50 crore should be lodged with the Joint Director (Policy), CBI.
·        MP set to produce organic fertilizer from human hair
Madhya Pradesh government will soon start production of amino acid from human hair and provide it to farmers at one-third of the market price to be used as organic fertilizer, government officials said.
The government's environment department signed an agreement with an NGO named Sarthak on Monday to produce and market amino acid. Human hair is a good source of amino acid and it is estimated that 1kg hair can produce 20 litres amino acid. The hair is heated up to 400 degree Celsius when it turns into liquid, which is then mixed with water to prepare the solution. Like other fertilizers, amino acid solution mixed with water is sprayed on plants. Amino acid acts as natural stimulant and hair has different types of amino acid, including lysine, which is very good for legume growth. MP is the second highest producer of legumes with 19.5% as per the data of MP agriculture department. The environment department of Madhya Pradesh and the NGO Sarthak will set up amino acid growth promoter plants in four big cities of Madhya Pradesh — Indore, Bhopal, Jabalpur and Gwalior.
The government is supporting the exercise technically and financially. The plant in Indore with a daily production capacity of 20 litres cost ₹1 lakh. The government is planning a bigger plant in Bhopal which would cost around ₹3 lakh.
MPPCS  Notes brings Prelims and Mains programs for MPPCS  Prelims and MPPCS  Mains Exam preparation. Various Programs initiated by MPPCS  Notes are as follows:-
For any doubt, Just leave us a Chat or 
Fill us a querry
––