MADHYA PRADESH
Cabinet approves mental rehab institute at Bhopal
The National Institute of Mental Health Rehabilitation will be set up in Bhopal, the capital of Madhya Pradesh. The Union Cabinet in a meeting chaired by Prime Minister Narendra Modi on Wednesday at New Delhi approved its establishment. This Institute will be set up under the Societies Registration Act, 1860 under the aegis of the Department of Empowerment of Persons with Disabilities.
The main objectives of the institute are to provide rehabilitation services to the persons with mental illness, capacity development in the area of mental health rehabilitation, policy framing and advanced research in mental health rehabilitation.
The estimated cumulative cost of the project is Rs 179.05 crore in the first three years. The Union Cabinet has also approved the proposal to create three Joint Secretary level posts, which includes one post of director of the institute and two posts of professors.
The institute will be the first of its kind in the country in the area of mental health rehabilitation.  It will serve as an institution of excellence to develop capacity building in the area of mental health rehabilitation and also help the Government to develop models for effective rehabilitation of persons with mental illness.
Government of Madhya Pradesh has allocated 5 acres of land in Bhopal for setting up of this Institute. The Institute will be established in three years in two phases.
INTERNATIONAL
Raaya' becomes India's official entry for Cannes
A short film, 'Raaya', about an autistic girl has been chosen as India's official entry into the Cannes Film Festival 2018.
The film is scheduled to exhibit at the 71st Cannes Festival on May 18, second to last day of the festival.
'Raaya' has already bagged the 'Special Festival Mention Award' at Dada Saheb Phalke Film Festival 2018. Also, it has been shortlisted for other International film festivals in Los Angeles and Romania.
NATIONAL
Guwahati now has India's first solar powered railway station
Guwahati now has India's first railway station run by solar power. The project of installing solar panels was commissioned last year in April 2017.
Around 2352 solar modules with a capacity of generating 700 kwp has been set up over the roof of the Guwahati railway station. Solar panels have been installed at the roof-top solar power plant.
The solar-powered station is aimed at reducing carbon-footprint as well as cut down power costs drastically.
Environment Ministry Forms 19 Teams for Cleaning of Beaches, River Fronts and Lakes
In the build-up to the World Environment Day 2018, the Ministry of Environment, Forest and Climate Change, has formed 19 teams to take up cleaning of beaches, river fronts and lakes in the country.
Cleaning up of around 24 beaches in nine (9) coastal states (list attached) and cleaning of river fronts in 24 identified polluted stretches in 19 states (list attached) will be undertaken.
Besides the listed rivers, a special cleanliness drives will be carried out at Yamuna riverfront in Delhi.  Certain lakes and water bodies have also been identified for cleaning.
An amount of Rs. 10 lakh has been earmarked for each stretch of beach, river front and lake.
Cabinet approves Corpus for Micro Irrigation Fund with NABARD
The Cabinet Committee on Economic Affairs chaired by the Prime Minister, Shri Narendra Modi today has approved an initial Corpus of Rs.5,000 crore for setting up of a dedicated "Micro Irrigation Fund" (MIF) with NABARD under Pradhan MantriKrishiSinchayeeYojana (PMKSY).
The allocation of Rs. 2,000 crore and Rs. 3,000 crore will be utilised during 2018-19 and 2019-20 respectively.
NABARD will extend the loan to State Governments during this period.
Borrowings from NABARD shall be paid back in 7 years including the grace period of two years.
The lending rate under MIF has been proposed at 3% lower than the cost of raising the fund by NABARD.
·        Aadhaar tied to just 2% of PDS exclusion'
A study of two states found that the overall monthly exclusion from PDS in Rajasthan is 9.9%, whereas it is much less at 1.1% in Andhra Pradesh. Of this, Aadhaar-related factors contribute 2.2% and 0.8% in respective states.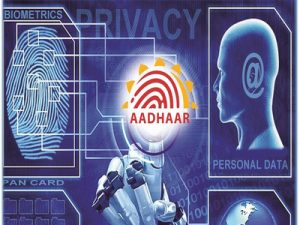 The report also found that state capacity has a significant bearing on functioning of PDS, with wide variation between Rajasthan and Andhra Pradesh. At the same time, a majority of food ration (PDS) recipients prefer Aadhaar-based PDS delivery in both states, as they perceive biometric authentication prevents fraud.
People, especially in the unorganised sector and rural India (67%) widely and preferably use Aadhaar letter (analog version) to establish identity or open bank accounts. e-KYC (the digital version) is used by around 17%, explained UIDAI chief citing the report.
The survey shows a strong concern over privacy of data, with over 96% of respondents claiming it is important to know what the government will do with their Aadhaar logs. At the same time, 87% approve of mandatory linking of Aadhaar to programmes like PDS and 77% for private services, said the "State of Aadhaar Report 2017-18".
·        Union Environment Ministry Launches Green Skill Development Programme
The Union Environment Ministry launched the Green Skill Development Programme (GSDP) with an aim to train over 5.5 lakh workers in environment and forest sectors in the country.
Union Environment Minister Harsh Vardhan also launched a related mobile app 'GSDP-ENVIS' to boost employability and entrepreneurship of the youth in the country.
The app can be used for information and for applying to the courses.
The GSPD-ENVIS app can be downloaded on android mobile phones without any hassle.
MPPCS  Notes brings Prelims and Mains programs for MPPCS  Prelims and MPPCS  Mains Exam preparation. Various Programs initiated by MPPCS  Notes are as follows:-
For any doubt, Just leave us a Chat or 
Fill us a querry
––