MADHYA PRADESH
2545 of MPs adhyapaks benefit from merger policy
Under the inter-body merger policy of teachers of Adhyapak cadre, 2545 Adhyapaks will get benefit of posting in schools being run by school education department. They include those who have got permission for merger from the applications received online under the policy.
It may be mentioned that out of 3995, 2545 Adhyapak would get benefit under the policy. The others 435 have already got sanction for inter- body merger from tribal to non-tribal area, 725 from non-tribal to tribal areas and 290 from tribal to tribal areas.
Online policy for inter-body merger was issued by the state government on July 10, 2017 for merger of Adhyapak cadre. Woman, disabled and male teachers of Adhyapak cadre were included in the policy. Under the policy, sanction was issued for inter-body merger by inviting online application in the year 2017.
INTERNATIONAL
5th India CLMV Business Conclave held at Phnom Penh, Cambodia
The Ministry of Commerce & Industry, Government of India along with Ministry of Commerce of Cambodia organized the 5thIndia-CLMV Business Conclave in Phnom Penh on 21-22 May 2018.
After four rounds of the Business Conclave in India, this initiative was brought by Department of Commerce of Government of India to Cambodia,for greater participation from the region.
The Confederation of Indian Industry (CII) is the institutional partner of the event.
CLMV is a group of Cambodia, Myanmar, Vietnam and Lao PDR.
·        India Stands 44th in Competitive Rankings, USA Tops: Report
India rose one place to 44th this year in the global competitive rankings out of 63 countries that were ranked by the IMD World Competitiveness Center.
India started from the 40th position in 2013 and dropped to the 44th rank in 2014.
India's rank remained at 44 in 2015 and jumped four places to 41 in 2016, dropping to 45 in 2017, and rising to 44 in 2018.
In contrast, China bagged the 13th rank in 2018 as compared to the 18th rank in 2016.

The top 5 most competitive economies in the world are:

The USA,

2. Hong Kong,

3. Singapore,

4. The Netherlands and

5. Switzerland.
·        India-Nepal Joint Military Exercise SURYA KIRAN To Be Held In Uttarakhand
Joint Military Exercise SURYA KIRAN-XIII between India and Nepal will be conducted at Pithoragarh, Uttarakhand.
The exercise will comprise of nearly 300 soldiers from both Indian and Nepal Army who would be sharing their experiences gained during the conduct of various counter-insurgency and counter-terrorism operations in the past.
Exercise SURYA KIRAN is a biannual event which is conducted alternatively in Nepal and India.
The aim of this exercise is to conduct battalion level joint training with emphasis on counter-terrorism operations in mountainous terrain.
NATIONAL
Ministry of HRD launches 'Samagra Siksha' scheme
The Union Minister for Human Resource Development,Shri Prakash Javadekar launched the 'Samagra Shiksha' – an integrated Scheme for school education extending support to States from pre-school to senior secondary levels for the first time in New Delhi.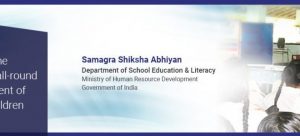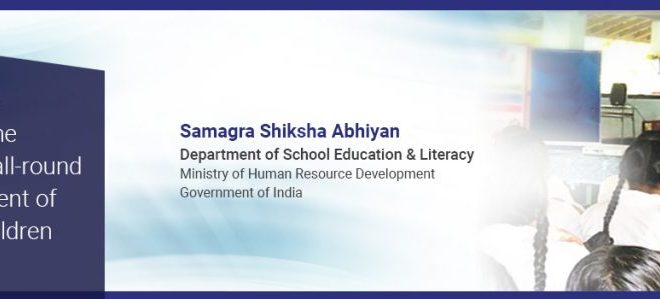 The Scheme is a paradigm shift in the conceptual design of school education by treating 'school' holistically as a continuum from pre-school, primary, upper primary, secondary and senior secondary levels.
He further said every school will get sports equipment under the SamagraShiksha, at the cost of Rs. 5000 for Primary, Rs. 10,000 for Upper Primary & up to Rs. 25,000 for SSC & HSC schools to inculcate & emphasize relevance of sports to realise the dream of "Khelega India Khilega India".
Shri Javadekar said Kasturba Gandhi Balika Vidyalaya (KGBV) to be expanded from Class 6-8 to Class 6-12 with allocation of Rs. 4385.60 crores in 2018-19 & Rs. 4553.10 crores in 2019-20 to fulfil Prime Minister Shri Narendra Modi's commitment to Beti Bachao Beti Padhao.
Fifteenth Finance Commission constitutes a High Level Group
The Fifteenth Finance Commission has constituted a high level group consisting of eminent experts from across the country in Health Sector.
Randeep Guleria, Director, AIIMS, New Delhi will be its Convenor.
It will evaluate the existing regulatory framework in the Health sector and examine its strength and weaknesses for enabling a balanced yet faster expansion of the health sector keeping in view India's demographic profile.
Nari Shakti Puraskar 2017 presented to the INSV Tarini Team
Hon'ble Minister for Women and Child Development, Smt. Maneka Sanjay Gandhi presented the prestigious Nari Shakti Puraskar 2017 to the members of the INSV Tarini team in New Delhi.
The Six-member all-women team comprising of Lt Commander Vartika Joshi,Lt Commander Pratibha Jamwal, Lt Commander Swathi Patarpalli ,Lt Aishwarya Bodapatti, Lt SH Vijaya Devi and Lt Payal Gupta have received the Puraskar from the Minister.
MPPCS  Notes brings Prelims and Mains programs for MPPCS  Prelims and MPPCS  Mains Exam preparation. Various Programs initiated by MPPCS  Notes are as follows:-
For any doubt, Just leave us a Chat or 
Fill us a querry
––