MADHYA PRADESH
Madhya Pradesh to send proposal to include Rajaks and Dhobis as SCs
State government will send a recommendation to the Centre for inclusion of Rajak and Dhobi communities into the scheduled caste category.
During Question Hour, Ram Niwas Rawat said that the state government in July 2006 the BJP state government had sent a recommendation for inclusion of Dhobis and Rajaks in the SC category but that could not reach its logical conclusion. Lal Singh Arya said that the same proposal was rejected by the UPA Centre because of some official lapses.
INTERNATIONAL
INDIA and ADB Sign $120 Million Loan to Improve Rail Infrastructure
Government of India and the Asian Development Bank (ADB) have signed a $120 million loan agreement for completion of works for double-tracking and electrification of railways tracks along high-density corridors to improve operational efficiency of Indian railways.
The tranche 3 loan is part of the $500 million multi-tranche financing facility for Railway Sector Investment Program approved by the ADB Board in 2011.
The loan amount will be used to complete the ongoing works commenced under earlier tranches.
·        WEF Energy Transition Index 2018: India Ranks 78th, Sweden Tops
India ranked at 78th, lower than its emerging market peers like Brazil and China, among 114 countries on the World Economic Forum's (WEF)energy transition index.
The list was topped by Sweden.
The report titled 'Fostering Effective Energy Transition' ranks countries on how well they are able to balance energy security and access to environmental sustainability and affordability.

The Top 5 Countries in the List are-

Sweden,

2. Norway

3. Switzerland

4. Finland,
Denmark.
·        WHO Member-Countries Commit To End TB By 2030
Member-countries of the World Health Organisation (WHO) South-East Asia Region, including India, committed to intensifying efforts to eradicate tuberculosis by 2030.
The summit sets the stage for the September 2018 United Nations high-level meeting on TB, wherein the issue will be discussed at the Heads of State level. The UN meeting is likely to endorse a set of goals to put the world on course to ending TB.
India to host International Competition Network Annual Conference for the first time
India to host 17th Annual Conference of International Competition Network 2018 (ICN2018) from 21st to 23rd March 2018 in New Delhi.
While addressing the press conference, Competition Commission of India's Chairperson Shri Devender Singh Sikri said that this is the first time India is hosting the ICN2018 Annual Conference since it joined International Competition Network (ICN) in 2009.
CCI Chairperson Shri Sikri said that the ICN is an informal network comprising 138 competition authorities from 125 jurisdictions.
NATIONAL
NITI Aayog to Release SATH-E Roadmaps
SATH-E to introduce System-wide Governance Transformation in School Education
NITI Aayog will release comprehensive roadmaps and detailed timelines for its initiative 'Sustainable Action for Transforming Human Capital in Education (SATH-E)' project at NITI Aayog on March 17.
Shri Amitabh Kant, CEO, NITI Aayog and the Chief Secretaries of the States of Jharkhand, Madhya Pradesh and Odisha will release the forward looking blueprints after a day-long workshop with Principal Secretaries of the States, State Project Directors and other experts and representatives operating in the field.
More than 17 lakh beneficiaries enrolled under Pradhan Mantri Matru Vandana Yojana
Number of beneficiaries enrolled under Pradhan Mantri Matru VandanaYojana (PMMVY) has increased to 17,66,423.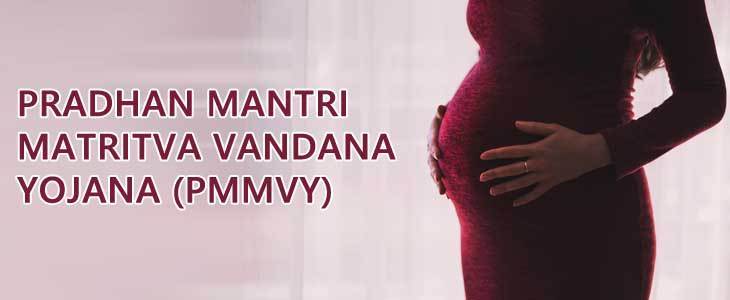 Every day on an average, around 50, 000 new applications are received for enrolment.
So far, Rs. 2048.21 Crores to all 36 States/UTs have been sanctioned under PMMVY out of which Rs. 2042.09 Crores have been released till date.
The Government of India has approved Pan-India implementation of PMMVY in all districts of the country from 01.01.2017 under which the eligible beneficiaries get Rs. 5,000/- under PMMVY and the remaining cash incentive as per approved norms towards Maternity Benefit under Janani Suraksha Yojana (JSY) after institutional delivery so that on an average, a woman gets Rs. 6000/-.
·        Sach-Gaurav: Indias first cloned Assamese buffalo born
The Central Institute for Research on Buffaloes (CIRB)claimed that India's first cloned Assamese buffalo male calf named Sach-Gaurav was born in Hisar, Haryana.
It was born to Murrah buffalo, at Hi-Tech Sach Dairy Farm, 100 km from cloning laboratory, making it first buffalo calf to be born.
Rahul is Wisden India Almanack's Cricketer of the Year
KL Rahul is the 'Cricketer of the Year' in the sixth edition of Wisden India Almanack, which has just been released.
The Almanack pays a tribute to India's women cricketers, with a wonderful cover picture of celebration at the World Cup.
Shantha Rangaswamy, India's first woman superstar, has been inducted into the Wisden India Hall of Fame alongside Erapalli Prasanna.
MPPCS  Notes brings Prelims and Mains programs for MPPCS  Prelims and MPPCS  Mains Exam preparation. Various Programs initiated by MPPCS  Notes are as follows:-
For any doubt, Just leave us a Chat or 
Fill us a querry
––